The best freeze dried food is lightweight, convenient, and provides for a no-mess cleanup option on your outdoor adventures. Just heat up some water and in a few minutes you are chowing down on some downright tasty vittles! What could be better than that when you're outdoors experiencing another adventure.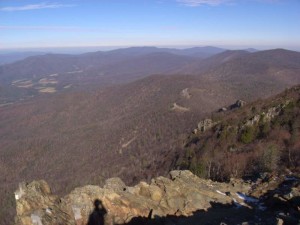 For those camping and backpacking trips, freeze dried food is perfect when your concerned about hauling all of that weight. Those pouches are easy enough to tuck away inside your pack. Most of the food pouches are waterproof for when your pack might not be. Yes, I know this from experience!
Actually, freeze dried food is an excellent low-cost option for your emergency rations or just-in-case meals. The Mountain House brand, one of my favorites, has a shelf life well over 10 years. Whichever your favorite brand, just pick up a few here and there and before you know it, you're all set.
What follows are my top picks, the time-tested favorites, making these my best freeze dried food selections for those weekend outings.
Everything on this site has been purchased by me, tested by me, and reviewed by me. There are no freebies or manufacturer promotion items here unless I say otherwise.
Freeze Dried versus Dehydrated
I own a food dehydrator and use it all of the time to dry leftovers, make beef jerky, and dog treats. Dehydrated food is certainly an option for your outdoor adventures. However, dehydrated food takes LOT longer to rehydrate back into an edible state than freeze dried food. Before discovering freeze dried food pouches, I would dehydrate cans of beef stew and pasta for my outdoor adventures.
A food dehydrator works by moving warm air across your food to dry it, — removing most of the moisture. People have been dehydrating food since the dawn of time to store food for leaner times, and there were always leaner times. Food preservation was the way of life. Today, we just run down the neighborhood market.
Freeze drying is just as it sounds, food is frozen to well below what your home freezer can do, -40 degrees Fahrenheit or lower. Next, the air is removed and the food is warmed slightly. This causes the moisture in the food to evaporate. The food is then stored away and sealed in protective bags. Freeze dried food was developed during World War II as a way to keep blood products from spoiling as they were sent to Europe for the wounded.
Rehydrating
Both dehydrated and freeze dried foods can be rehydrated in the same way. Just add water! In my own outdoor experiences, home dehydrated food takes MUCH longer to become edible. Those dehydrated cans of beef stew took FOREVER to rehydrate and usually got cold again before getting anywhere close to where I could eat it. Eventually, I got a bit smarter and made a large cozy to keep the food pouch warm.
Texture
Dehydrated foods tend to shrink, shrivel, and toughen the food. While freeze dried food looks for the most part, just like their fresh counterparts.
Shelf Life
Most books on home food dehydration say that foods, once dehydrated, will last "several months and up to a year" when kept in a freezer. Well, the food police will probably be knocking on my door, but I have left my own home dehydrated food sit all sealed up in zip top bags in the pantry for much longer than that. I haven't keeled over yet, — not that I know of anyhow!
Freeze dried foods can have a shelf life that exceeds 25 years. Of course, once you open that pouch or can, it will probably only last a few days as it will absorb moisture and humidity from the air.
So Now It's Your Turn
I have shared my favorite freeze dried foods that you can bring on your own outdoor adventures. So now that you have seen our favorites and reviewed our top picks for the best freeze dried food on the market, it's up to you to pick what meets your own needs, and overall help you gear up for your outdoor adventures.
As you know, new products are being created all the time. For that reason, this page will be updated as new favorites are discovered. If you feel like we missed a your favorite and it needs to be included on the list, let me know in the comments below!
Click here to see a complete list of the best freeze dried food reviews. Those items I have tried and used in my outdoor experiences.