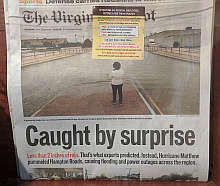 Hurricane Matthew has come and gone from my area. I consider myself lucky, really lucky!
– Not too much flooding, just a foot or so in the front, water was up to the axles of my truck
– No fallen trees on the house
– No real wind or property damage
– Time to rethink flood insurance
– Minimal power outages, just a few hours or so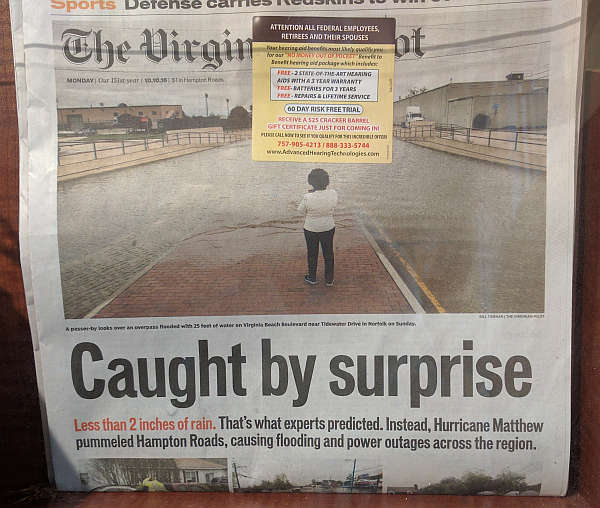 The forecast had Matthew coming up the coast on Saturday and turning out to sea. Well, it went farther north than expected before turning. The 2 inches if rain in the forecast turned into 14 plus inches of actual rain. My rain bucket is 14 inches deep; it was filled well before the Sunday dawn.
With all that rain, the flash flood warning were issued.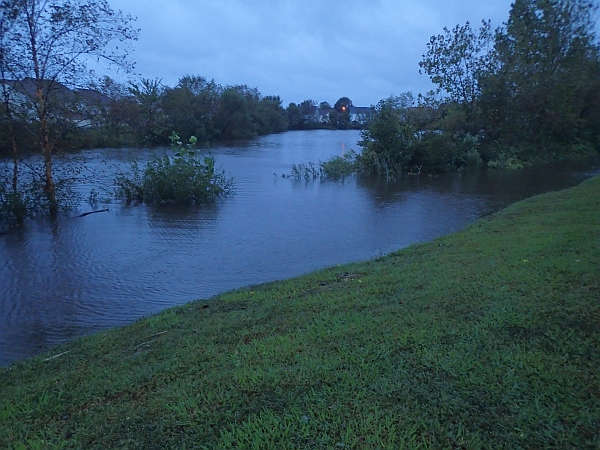 The weather models are just that, models that try to predict the future. A forecast is just a forecast that tries to predict the future. Most of the time they are good enough, sometimes they miss the mark a bit.
This we know!
I did prepare, what would you do?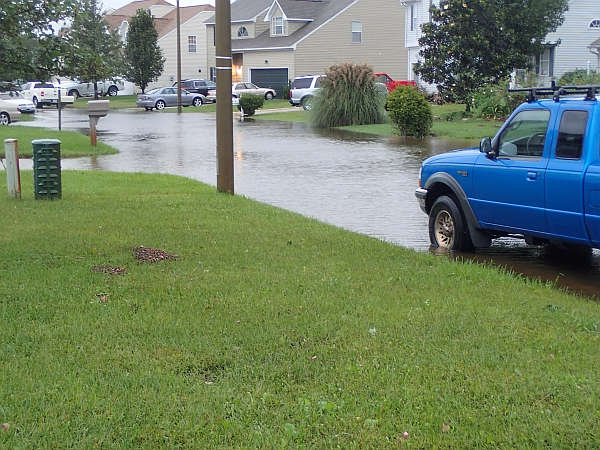 Lots of folks were caught with their pants down, not thinking ahead, not prepared, not even minimally prepared. What are they thinking?
– My cars were gassed up and ready should they be needed
– I had some cash in my pockets. ATMs and Credit Cards don't work if there is no power
– Both propane tanks of my gas grill were full. I had several bags of charcoal for the charcoal grill
– A good selection of freeze dried foods, check out my guide here
– A good selection of canned goods that require minimal preparation or can be eaten as is
– Water
– Food for the dogs
– Batteries for flashlights and the radio
– White gas for the camping stoves and lanterns
Don't forget to survey your property for anything that might need to be lashed down or stowed away.
I figure I had enough on hand for about 2 weeks if needed. Longer if we rationed.