I had chance to do a last minute backpacking trip out to the Dolly Sods wilderness area in West Virginia.
Not having enough freeze dried food on hand for the trip, I picked up a load of Mountain House freeze dried single serving meals at my local big box store. Yes, I purchased these myself as I have with everything else reviewed on this site! So no freebies or promotion items reviewed here.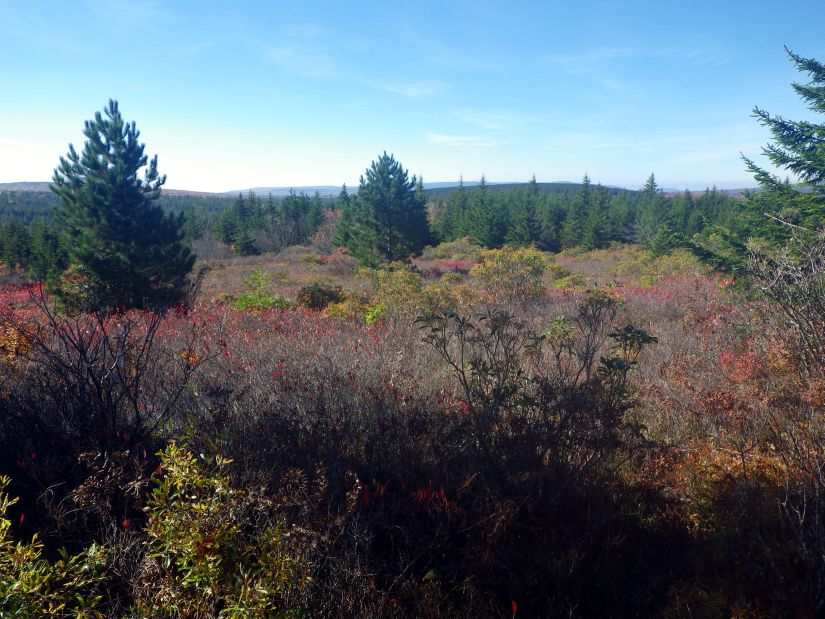 The single serving pouches were just under $5.00 each at the big box store. You can get a much better deal on Amazon if you have enough time to plan your trips ahead. There on Amazon, the 2.5 serving freeze dried food pouches average between $7.00 and $8.00 each.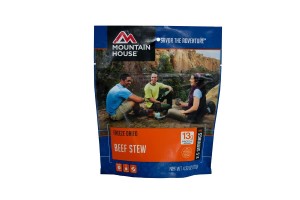 On the other hand, having a few different single serving pouches is almost like eating from the trough at the local buffet, –getting a chance to try a little bit of everything.
Among the big pile of food I picked up for the trip were a few packages of Mountain House Beef Stew. I also bought extras to stock up my survival pantry, as it was running a bit low.
Preparation
All I have to do is boil 3/4 cups water, –after fishing out that little oxygen absorber packet.
Of course, there is a bit of patience involved. It takes about 9 or 10 minutes to fully rehydrate everything in the food pouch with an optional stir mid-way through. I would recommend that optional stirring to make sure that everything is good and mixed up. Else, you might end ups with some dry areas that didn't get its share of water to rehydrate. Sort of like when making a pizza dough, you need to get everything good and mixed together.
One benefit of that optional mixing and stirring is that you get a chance to pop open the food pouch and get to take in the aroma and do a quick taste test of what is to come. That is if you choose to lick clean your spoon! Yum!
I had forgotten how good this stuff is! Lots of tasty ingredients in that little pouch, –diced bits meat, potatoes, carrots, and peas all swimming around in a nice rich and beefy almost gravy like sauce. The texture of the food is just like a stew that has been cooking for hours on your own stove.
Not quite like Mom makes, but still, this is a pretty darn tasty meal to feast on after hiking around all day long.
Click here to see pricing, ratings, and reviews on Amazon.com
Bottom Line Review
I am giving this my own rating of 5 stars. Yes, I will definitely have this again on one of my next outdoor adventures. At nearly 200 customer reviews with an average of 4.5 out of 5 stars on Amazon, lots of other folks agree that the Mountain House beef stew is some good stuff!
Don't forget about stocking up your survival pantry with some long lasting tasty nutrition. Considering the taste and the ease of preparation, $6.99 is not a bad price for this 2.5 serving pouch.
The only drawback is that the single-serving package is not nearly enough to satisfy a hearty appetite after a day of hiking. Yes, it was poor planning on my part for not having the larger 2.5 serving pouches on hand.
But, on the other hand, bring along a selection is a bit like trying a bit of everything off of the buffet line. It also give me an opportunity to update my reviews of other Mountain House freeze dried meals.