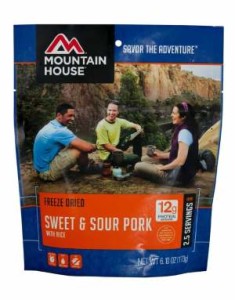 Mountain House Sweet and Sour Pork with Rice is another downright tasty freeze dried food item for your backpack or emergency food stash! This 2.5 serving pouch is the topic of today's review.
This freeze dried meal is a worthy addition to your camping supply closet, bug out bag, the trunk of your car, or wherever you might need an emergency meal. As with all of the Mountain House products, the sweet and sour pork with rice is easy to whip
The 2.5 serving pouch makes about 2 1/2 cups of delicious sweet and sour pork with rice. I think 2.5 cups is about right for one-person meal during a day spent on outdoor adventures.
Of course, you could always share some with your camping friends. If everyone brings a different freeze dried meal it could be sort of a family style camping dinner! Trying a bit of everything!
Preparation and Tips
The package directions on the back of the Mountain House Sweet and Sour Pork with Rice recommends adding 2 cups of boiling water. I think you will find that this is just about the right amount of water.
If this is your first experience with this particular freeze dried meal, consider making it at home using the very same camping equipment used out on the trail. I always recommend doing this because you will quickly figure out what works out best.
Consider the optional stirring after about 4 minutes as noted on the package directions. I never have problems with dry pockets of food when I do this and neither should you. A long handled spoon, such as the one reviewed here will keep your hands a bit cleaner and out of the food pouch.
The package directions on the 2.5 serving pouch recommends 8 to 9 minutes for rehydration. I always let mine sit a few minutes longer to make sure everything gets a chance to absorb all of that hot water. Then give it a good stir before digging in.
Taste and Texture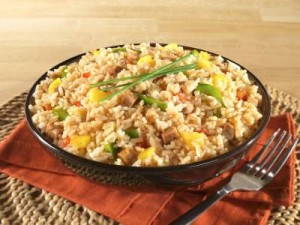 I like to eat this right out of the bag. Some folks might like making this into a wrap using tortillas to stretch it a bit further.
The first time I ever had the freeze dried sweet and sour pork with rice, I was really surprised at how good it was. You can really taste the pieces of pineapple.
You will also get some red and green peppers. They add a bit of color but I never can taste them. If I had my way, I would add some red and green jalapenos to the mix instead! Sometimes I will bring a few in a small plastic container.
I think a bit of soy sauce will take this up a notch, sort of a back country umami experience! Consider bringing a few packets from your stash of those extra fast food condiments you have picked up along the way.
The texture of the rice is just like all of the other Mountain House products that have rice. It is not mushy, nor is it like the rice from the take out place down the street.
Overall, this is another downright tasty addition to the camping food pantry, --that also doubles as my emergency food stash. Having a few weeks of emergency food on hand just makes good sense! Stuff happens, just watch the news.
Click here to see pricing, ratings, and reviews on Amazon.com
Mountain House Sweet and Sour Pork with Rice Review Rating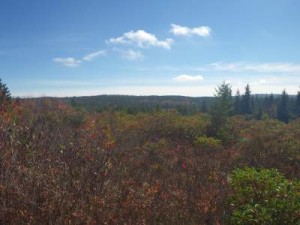 This is another favorite of mine and I think it will be one of yours as well! Besides the freeze dried convenience, the Mountain House Sweet and Sour Pork with Rice is just a downright tasty food option for any of your outdoor adventures.
I am giving this one a 5 star rating. I think you will agree, this one is a real keeper! Pick up one of these Mountain House freeze dried meals and try it out!